The Fox Hill Story
Fox Hill has been producing milk for six generations in the lush Annapolis Valley. During the 1960's more focus was given to dairy production. I remember my father, Hugh, and grandfather, Horace, telling me about delivering milk door to door by horse and wagon to the Port Williams community and supplying Acadia University in Wolfville.
Many things have changed since that time and we are proud to continue to produce quality, fresh milk. Since 2004 this milk has been used to make Foxhill cheese, yogurt, and gelato. Today, we also process pasteurized, non homogenized milk in glass bottles, the only facility in Atlantic Canada providing this specialty milk product. It is with pride and commitment that we continue to farm this land and still uphold the highest standards of quality and service.

Florence Cox Award for Quality Milk (twice recipient)
Taste of Nova Scotia Quality Driven Member Award 2010
Taste of Nova Scotia Producer of the Year Prestige Award 2012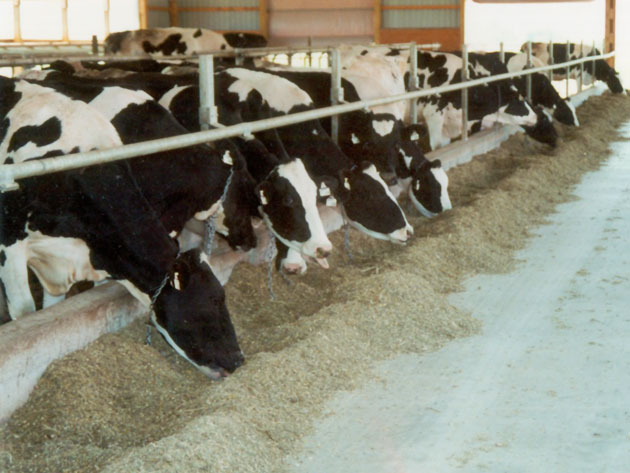 We pamper our own herd of dairy cows because healthy cows make healthy, delicious Foxhill milk!
Our Cows
Our herd of Jersey and Holstein cows are housed in a natural ventilated loose housing barn during the colder months of the year while being pasture fed from spring to late fall. Our animals have a constant source of feed and water in front of them, including hay from our own fields. We work with a feed nutritionist to assure our animals have a well balanced diet. A small herd allows us to pay strict attention the quality forage fed to our cows and to the production of clean, pure milk.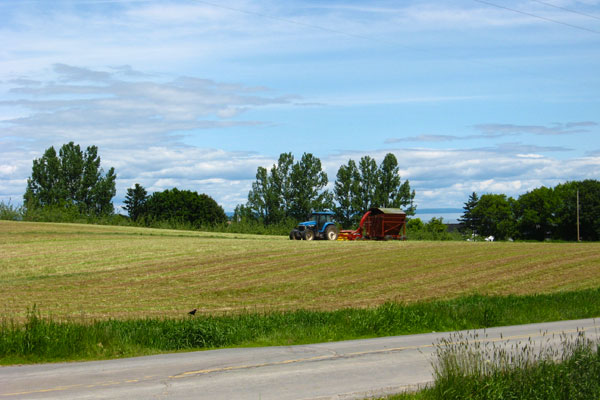 We treat our pasture land with with care and respect.
Our Land
At Fox Hill Farm, we feel it's imperative to give back to the land and not rob nutrients year after year. Therefore, each year, we use as many of own nutrients to replenish the land, as we plough, harrow, seed, and harvest.
As dairy farmers, we have a solid appreciation of the land, not only for our present generation, but the necessity of using sustainable practices for future generations. It is only by preserving the land on which we grow our food that we can assure food for our children and grandchildren.